Solar Power- Affordable Solar panel System
Power your future and start a better living with our solar panel system. Our Solar Panel System protects your family from rising electricity bills and helps you to earn money through electricity selling.
Do you want to power your residential and commercial by making use of the SUN's energy? It may be easier and cheaper than you believe to install solar panels! At Sunny Sky Solar, We offer a wide range of highly powerful, reliable and durable solar panel system for both residential and commercial use. Investing in the right solar panel system will lead you to save money for years to come.
If you are looking for a highly powerful, durable and reliable solar panel system in the neighboring state of Queensland like Brisbane, Gold coast, Sunshine coast, etc. Then you have come to the right place. Sunny Sky Solar is a top leading Solar Panel Installer in Brisbane. Our services include solar panel installation, solar panel maintenance, and solar power cleaning.
Whether you're purchasing a small 3, 4 or 5kW solar Power system for your home or buying a large 10-30kW solar power system for commercial solar system, but it's important to have the team that offers full service which helps you at every step of the way.
Make a direct connection to the sun with Sunny Sky Solar (Solar Panel System). To know more about Solar Panel System Price, Installation and details, Feel Free to Contact our counselors at 1800 801 347.
Top Solar Panel Manufacturer in Australia
There are wide collections of solar panel manufacturer located worldwide that deals in solar equipment. Some of the companies deal only in solar equipment like Jinko Solar, Suntech, Canadian Solar, Trina Solar, etc. While other company deals in electronics, household, electronic those have a solar division like LG and Panasonic. But the cost and efficiency of individual brand vary.
On the Below Page, you get the list of top solar panel manufacturers that we trust to be around from a long time. Our team of professionals ensures the entire product we offer that are manufactured as per the international quality and safety standards.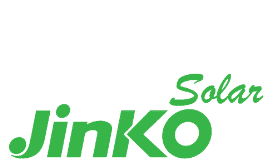 JinkoSolar (NYSE: JKS) is a global leader in the solar industry. The Company distributes its solar products and sells its solutions and services to a diversified international utility, commercial and residential customer base in China, the United States, Japan, Germany, the United Kingdom, Chile, South Africa, India, Mexico, Brazil, the United Arab Emirates, Italy, Spain, France, Belgium, and other countries and regions.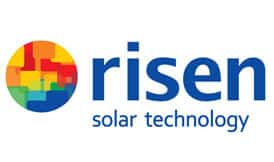 Risen Energy is a global solar company founded in 1986, and with an established presence in the Australian market since 2008. In 2010 Risen Energy was listed on the Shenzhen Stock Exchange Market. Stock code: 300118.
Risen has around 6500 employees, and they are the seventh largest PV module supplier in 2017 in the world. Risen Energy has completed more than 1 GW of grid-connected projects, and have a 2GW development pipeline.
Risen Energy has grown to become a major player in the solar industry. Their modules have been awarded the Australian Solar Council Positive Quality™ Program Tick meaning they have successfully passed rigorous production examination, as well as independent in-depth testing of completed solar panels bound for the Australian market, demonstrating effective quality assurance systems throughout their processes.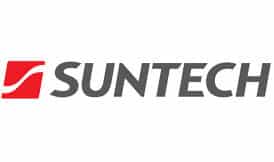 Suntech, as a famous solar photovoltaic manufacturer in the world, is engaged in the R & D and the production of crystalline silicon solar cells and modules. Founded in 2001, the Company has its sales areas spread all over more than 80 countries and regions in the world. The Company is always devoted to promotion of the conversion efficiency of products, continuously enhances the R & D of new technologies, improves the manufacturing techniques, and wholeheartedly provides photovoltaic products with high quality, high reliability and high cost performance for customers by virtue of the state-of-the-art technical advantages and the excellent manufacturing level.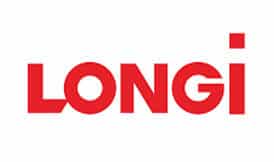 Founded in 2000, LONGi Green Energy Technology Co.Ltd. is the largest mono crystal manufacturer in the world. It provides high quality products and services for photovoltaic and semiconductor industry. Since established in 2014, LONGi devotes itself to R&D and manufacturing of high efficiency mono solar cells and modules.
LONGi Solar mono module products are highly efficient and reliable, they are proven to have an average cell efficiency rate of 21%. The most advanced module manufacturing technologies are applied to get lower LCOE (Levelized Cost of Energy), excellent performance at Light Induced Degradation (LID) and to ensure the power generation and investment revenue for customers.
China Sunergy develops and produces solar products. The company is located in Nanjing, Jiangsu, and even if China Sunergy operates mainly in China, their products are sold worldwide.
As of today, CSUN is the only Chinese company that based its manufacturing process outside the country and specifically in Turkey, becoming the first Chinese solar cell and module manufacturer moving the whole production process abroad.
Their production lines develop solar panels and systems that are internationally certified and meet environment and quality standards like the ISO 9001 and 14001.
Each module has been tested by all major safety and quality institutions and have proved safe for both households and commercial use.
BYD was stablished in 1995, and its lineup of products spans from solar panels to electric cars to IT technologies. BYD Company is now one of the largest suppliers of rechargeable batteries in the world, being at the same time, one of the most innovative companies researching new solutions to make electric vehicles a reality.
Every BYD's product is approved and certified by international standard organizations; ISO9001, ISO 14001, SGS, OHSAS18001 and TUV certifications guarantee that the highest production standards are always met, ensuring, at the same time, excellent efficiency and safety.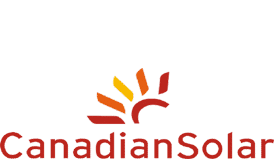 Founded in 2001 in Canada, Canadian Solar (NASDAQ: CSIQ) operates as a global energy provider with successful business subsidiaries in 24 countries on 6 continents. Besides serving as a leading manufacturer of solar PV modules and provider of solar energy solutions, Canadian Solar has a geographically diversified pipeline of utility-scale power projects.
With the company's recent acquisition of Recurrent Energy, Canadian Solar's total project pipeline is now 13.5 GW, including an increase of the late-stage project pipeline to over 2 GW. With state-of-the-art manufacturing facilities in Canada, China and Vietnam, Canadian Solar employs over 8,900 workers worldwide. This translates into more than 15 GW of panel shipments, or over 70 million PV modules, in the past 15 years. Together with Recurrent Energy, Canadian Solar is ushering the way into a new era of clean, competitive, mainstream power.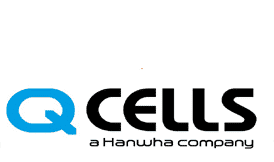 In February 2015 Hanwha Q CELLS Co., Ltd. (NASDAQ:HQCL) emerged as a new global solar power leader from combining two of the world´s most recognized photovoltaic manufacturers, Hanwha SolarOne and Hanwha Q CELLS. The combined company is listed on NASDAQ under the trading symbol of HQCL.
It is headquartered in Seoul, South Korea, (Global Executive Headquarters) and Thalheim, Germany (Technology & Innovation Headquarters) and is the world's largest solar cell manufacturer as wells as one of the largest photovoltaic module manufacturers.
With more than 50 years of experience as a global pioneer in electronics technology, LG Electronics stands ready to harness the power of the sun for you. Backed by 25 years of intense research and development far surpassing industry standards, LG Solar's photovoltaic modules are uniquely designed to offer the superior quality, field tested performance, durability and reliability customers the world over have come to expect from LG.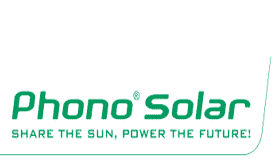 Phono Solar Technology Co., Ltd., was founded by SUMEC Group Corporation (SUMEC GROUP), a member of the China National Machinery Industry Corporation (SINOMACH). We started our renewable energy business in 2004.
Driven by innovations in technology and an effective brand strategy, Phono Solar continuously extends the industry chain downstream and has realized moderate horizontal expansion to transform into aRENEWABLE ENERGY SOLUTION PROVIDER, who is committed to customer packaged solution for ENERGY SUPPLY , ENERGY MANAGEMENT , ENERGY SAVING and ENERGY STORAGE . This has been achieved through cutting-edge applications of technology on residential & commercial systems, smart micro-grid systems and also through the successful implementation of PV power plant developments, investments and operations globally.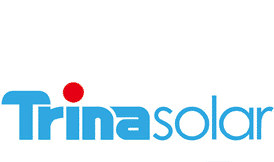 Founded in 1997, and listed on the New York Stock Exchange in 2006, Trina Solar specializes in the manufacture of crystalline silicon photovoltaic modules and system integration. Trina Solar is not only a pioneer of China's PV industry, but has become an influential shaper of the global solar industry and a leader in solar modules, solutions and services.
Photovoltaic projects rely on high quality products that stand the test of time for project inputs ranging from engineering design to project financing and more. Relative to industry peers, Trina products have a strong track record of reliability and performance in the field. As a vertically integrated company, Trina tightly controls quality at every step from silicon crystallization to module deployment in the field. Ultimately Trina quality is guaranteed by a 25-year industry leading warranty.
GCL System provides its customers with custom-made systems that include optimal designed schemes with a range of divisions and measurements (large utility plants, residential, agricultural, green house, etc…)
Now get HIGH EFFICIENCY MULTICRYSTALLINE MODULE.
ET Solar is a leading provider of smart solar energy solutions. They are devoted to providing optimized solar energy solutions to meet the needs of industrial, commercial and utility customers worldwide. They provide professional one-stop solutions throughout the entire lifecycle of solar power plants, including development, finance, EPC, and O&M services. By constantly developing innovative solar technologies and tailored finance solutions, ET Solar is creating smart energy solutions that maximize value, mitigate risk, and optimize the Levelized Cost of Electricity (LCOE).
Buying solar Panels in Brisbane
For generating home power, many Brisbane Homes started using solar panels.
In most cases, solar panels:
are mounted on top of the roof
connect to the mains power grid supply through an inverter.
The inverter transforms solar power into electricity that you can use in your home. This becomes your first source of electricity—anything extra will come from the grid. The more solar panels for home that you have installed, the higher the financial incentive. Contact today for Solar Panels in Brisbane.
Solar Power Brisbane Key Eligibility
Small-scale Technology Certificates (STCs) are created for eligible systems. The number of certificates created is based on the amount of renewable electricity the system produces or the amount of electricity consumption it reduces, and the climate region where it's installed.
Renewable energy systems
Renewable energy systems are referred to as Small Generation Units (SGUs). There are three types of eligible systems:
solar power (photovoltaic or PV)
wind power (turbine)
hydro (water) power.
Several factors can affect how much power you generate. These include:
your system's capacity (generally 1.5–6kW)
the average sunlight hours
your panels' position on the roof (usually facing north and angled to collect the most sunlight)
the inverter's rating in kilowatts (make sure this is equal to or more than the solar panels' output).
Most consumers find that solar panels generate just over one-third of the electricity the household uses. This will change depending on your individual use.
SO WHAT IS THE COST OF SOLAR PANELS IN BRISBANE?
Solar panel price is only one factor, however, much like buying a new car; you tend to get what you pay for. The cheapest solar power system may not necessarily be the best value for money and the most expensive solar gain may be overkill for what you want.
The key contributors to Sunny Sky Solar power systems prices are:
Solar Panels

Solar Inverters

Solar Batteries
How much money can you save by installing Solar Panel System in Brisbane, Australia?
When calculating how much money you will save by investing in solar panel system, there are several factors you should keep in mind like solar system quality,  the numbers of panels, energy consumption, orientation and angle of your solar panel whether they are shaded during the day. These figures give you estimate amounts that can you save by installing a solar panel system in Brisbane to your home and business.
| | |
| --- | --- |
| System Size | Annual Financial Saving |
| 2Kw Solar Panel | $698 |
| 3KW Solar Panel | $1,054 |
| 5KW Solar Panel | $1,426 |
| 10KW Solar Panel | $3,510 |
How to Install Solar Panel System?
Here is the simple step by step guide to install a solar power system in Brisbane, Australia
Step- 1: Speak with our Consultants: Our Team of professionals helps you to understand, which solar panel is best suited as per your need and requirements and how solar panel works. Call Now: 1800 801 347 for free advice.
Step- 2: Select the solar panel system that suits as per your need.
Step- 3: Assembly of Solar Panels
Step- 4: Electrical Wiring
Step- 5: Connection between Solar Panel System and Solar Inverter.
Step- 6: Connection between Solar Inverter & Solar Battery.
Step- 7: Connection between Solar Inverter and Grid
Step- 8: Start Solar Inverter through Solar Panel & Grid
Why Choose Sunny Sky Solar?
Our team has worked in the solar industry from the last 15 years and over 6,500 solar powers installed across Australia. From solar panel packages, plans, batteries, installation and maintenance, we can find the best and most appropriate solution for you. Sunny Sky Solar is a top leading residential solar power system and commercial solar power system service provider. Along with we deal in solar inverters, and solar batteries.
Stop losing your money on electricity bills by considering an on-grid standard solar panel system, standalone off-grid solar panel system, hybrid solar panel system. For Best price deal, expert advice call us now and you will receive a free site assessment from Sunny Sky Solar team.
Dedicated Project Manager
Clean Energy Council Accredited and Electrical License
Sustainable, Practical Solar Power Solutions
Quote, Design and Install under one roof
Ongoing System Monitoring & Support
Why Should You Switch To Solar Power?
You'll be surprised to know that more than 50% of homes in Brisbane, Australia have already invested in residential solar panel systems. Investing in solar Panel system offers you several advantages, including:
Advantage of installing a Solar Panel System
Solar power reduces your carbon footprint Environment-Friendly.
Save more money by reducing energy bills
Smart energy management
It increases property value.
Solar panels are portable, customizable and flexible with low maintenance cost.
Generate electricity for future use
Types of Solar Panel System in Brisbane, Australia?
Mainly, Three main types of solar panel system that are shown below:
Grid Connect Type
Off-Grid Connect Type
Hybrid Connect Type
Grid Connect Type (Standard)
92% of the solar panel system in Australia is connected to the grid type because they are more reliable and cheaper to add a solar panel to your residential/ home. In this you are still connected with the main power supply, this means you don't have to buy expensive solar panel battery in brisbane or any other charger or fancy controller.
Off-Grid Connect Type (Standalone): Off-Grid solar power system is installed completely separated from the main power supply, this means you have to buy solar power batteries and solar power inverters or fancy controllers. Off-Grid is more common in rural areas of Australia where the main power supply isn't available. Off-Grid Connection is expensive then Grid Connect type.
Hybrid Connect Type: Third way is hybrid connect type, it is a combination of both Grid connect type and off-Grid connect type. It also comes with battery storage and a lot more flexible than grid connection type and more cheaply than off-grid type.
Installing Best Solar Panels in Brisbane?
For a trusted name in solar power in Brisbane and south east Queensland, contact Sunny Sky Solar. We offer the right balance between affordability and reliable, long lasting systems. For information about the best solar power package for your Brisbane home, call 1800801347.