Hybrid Solar System | Hybrid solar power system in Brisbane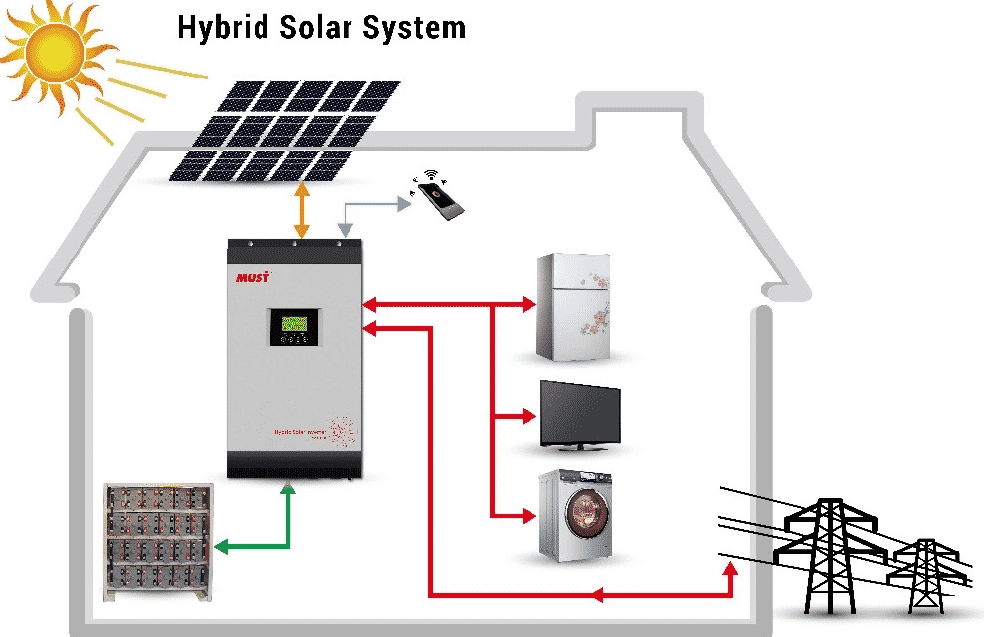 When choosing a Solar Power system for your residential and commercial use, most people choose either a grid solar power system or an off-grid solar power system. But there is a third option, which is a hybrid solar panel system.

Most people don't know about the hybrid solar power system in Brisbane. They only go for the on-grid or the off-grid solar power system.

The hybrid solar power system is an advance version of on/off-grid that comes with the extra battery storage that helps when your solar panels face the darkness.

You don't have to depend on the power grid because your solar batteries stored energy will provide you the electricity.
It is a combination of both off-grid power system and the grid power system. The hybrid system describes a grid solar system with extra battery storage and an off-grid power system with utility power backup.

This means that even during the night, blackout you still have the electricity instead of buying electricity at a higher price.
Benefits Of Hybrid Solar System
The hybrid solar power system can provide the flexibility of storing extra energy in batteries that can be generated during the day, instead of feeding on the utility grid. The hybrid system means that your solar panel, inverters, battery are interacting with the utility grid system. It is the best and affordable way for both residential and businesses to lower their electricity bills and move towards eco-friendly energy independence.
The hybrid solar power system is best for those who live in rural or we can say our of the town area. Those who don't have any public electricity grid facility can adopt the hybrid solar power system in Brisbane. Sunny Sky Solar is the best solar power system installer in Brisbane that works with the installation experts who work with the dedication.
In a hybrid solar power system, you can enjoy the full benefit of solar energy produced by the solar arrays because the excess power supply will be stored into the solar batteries.
Sunny sky solar provides installation service of hybrid solar power system in both residential as well as commercial areas.
At Sunny Sky Solar, we can supply, install, maintain your residential and commercial solar power systems in the neighbouring state of Queensland like Brisbane, Gold coast, Sunshine coast, etc at the best price available in the market. We can also help you to convert your grid solar system, off-grid solar system to a hybrid solar power system.
To know more about the hybrid Solar system, inverter, and battery, feel free to contact us and schedule a meeting at 1800 801 347.