Johnny Roy installed our panels in one day with no mess and no problems. We've gone from a $100 per... read more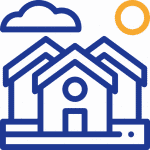 Residential Solar
Start a better living with solar, energy that protects your family from rising electricity prices, earns you money through selling electricity back to the grid, and reduces your carbon emissions.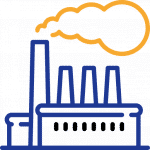 Commercial Solar
Stay competitive by being strategic about your business energy needs. Save money, protect your business against rising energy costs, whether your business is a school or a factory.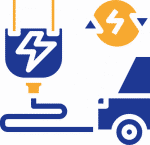 Hybrid Solutions
Start getting rid of power bills with our hybrid solar installations, you can say goodbye to greedy energy providers and say hello to a clean, efficient power generation system to meet your energy needs.
BRANDS WE INSTALL
Our products last the distance, and so do we
Four Steps Of Sunny Sky Solar Process
Step 1
Step 2
Step 3
Step 4

QUICK PHONE CALL
Our team of solar experts will evaluate your home's solar Potential. We would discuss your current electricity usage, your requirements and preferences in terms of products & services etc.

SOLUTION & DESIGN
Our professionally-trained Solar Consultant will review your custom solar system design by using our advanced 3D aerial imagery technology, estimated energy production, a choice of payment options, incentives, warranties and more.

INSTALLATION
Our project management team will handle permitting, inspections, interconnection, and more during your project so you don't have to worry about a thing.

MAINTENANCE & SUPPORT
You'll receive support for the lifetime of your system from a company that has helped thousands of homeowners switch to solar. We're dedicated to helping you to get the most benefits out of your solar system.
TALK TO OUR EXPERTS
1800 801 347