Emergence of Solar Inverters in Australia
How good your solar system will perform depends entirely on the quality of solar inverters being used. As Sunny Sky Solar aims to always maintain high quality that is why it uses solar inverters that majority of the global companies consider the best. We maintain a high level of reliability and efficiency across all our inverter product lines.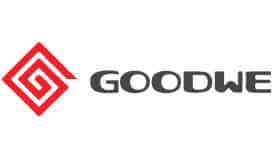 GoodWe is a company that focuses on building the brand continuously. Since the establishment of the company, the brand has been improved by quality, service and cost effective products. The single-phase, single MPPT model GW4000-SS and the three-phase, dual MPPT model GW17K-DT from GoodeWe have been awarded Double A in the strict Photon Test, ranking Top 2 among the residential models and Top 5 among the commercial models in the world respectively.
GoodWe has been listed as "Advanced Technical Enterprise" by the local government, "Top 20 Chinese PV Inverter Enterprise in 2014" by PV365 Power Station Website, "Top 10 Chinese PV Inverter Enterprise" by Shine magazine, "Top 10 Chinese Solar Inverter Brand" by BJX magazine, "Top 10 Chinese Solar Inverter Brand" by PV CHINA, "SNEC MW Golden Award", "Best Employer in Suzhou" and so on.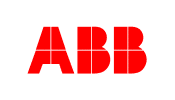 ABB(previously known as Aurora)
Power-One is regarded as one of the principal providers of power conversion and power management solutions. The company which comes under the ABB umbrella is also the second largest producer of solar inverters on a global scale. The customers range globally which include thousands of residential solar panel installations in the entire Australian region.
ABB One inverters help in solar energy harvesting and is encompassed within rugged yet stylish enclosures, being apt for the frequent harsh weather conditions of Australia. The company invests significantly towards research and development and that has led to considerable growth.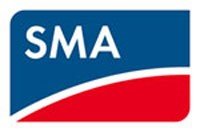 SMA – GLOBAL LEADER FOR PHOTOVOLTAIC INVERTERS
SMA is a prominent photovoltaic inverter manufacturer in Germany. It designs and develops on-grid and off-grid photovoltaic inverters. SMA has a wide variety of inverters for different types of photovoltaic module and grid. They can be used across isolated as well as backup operation applications.
Sungrow inverters also lead by example in the Australian market. The company's products have helped it attain great heights and in 2011 it secured the number 5 position. Additionally, in the previous year, the company was at number 3 in terms of its global shipments. Based in China, Sungrow manufactures string inverters and more than 3,000 megawatts capacity of its products have been installed by customers globally.
The entire product range of Sungrow exudes high efficiency and impeccable quality and certainly provides value for money. Over years, it has received pompous reviews from its global customers. The design is robust, built with optimized components; all Sungrow inverters can resist typical weather conditions of Australia. The company is listed on the Shenzen Stock Exchange and operates out of an office and warehouse in Australia.
The Solar Energy department of Fronius Australia has been manufacturing photovoltaic inverters since 1992 and reaches out to its customers through a robust network of channel partners. High quality products and services distinguish it from competition in the market. Its sustainability model is also held in high regard in the market.
Fronius Australia Sells High Quality Products
The company's Solar Energy division is responsible for the sale of grid-connected inverters and energy storage solutions for customers in three different target groups, viz. residential, commercial and utility. The company aims at setting global standards with its innovative products and technologies. Extensive quality control tests under state-of-the-art conditions make the products extremely durable and reliable.