Affordable solar panels installation in Brisbane QLD
Looking for the affordable solar panel in Brisbane? Our Solar Panel System protects your family from rising electricity bills and helps you to earn money through electricity selling.
Do you want to power your residential and commercial by making use of the SUN's energy? It may be easier and cheaper than you believe to install solar panels!
Solar Panels Installation Brisbane

At Sunny Sky Solar, We offer a wide range of highly powerful, reliable and durable solar panel system for both residential and commercial use.
We offer high-quality solar panels installation in Brisbane at the most affordable price.

Investing in the right solar panel system will lead you to save money for years to come.
If you are looking for a highly powerful, durable and reliable solar panel system in the neighbouring state of Queensland like Brisbane, Gold coast, Sunshine coast, etc.

Then you have come to the right place. Sunny Sky Solar is a top leading Solar Panel Installer in Brisbane. Our services include solar panel installation, solar panel maintenance, and solar power cleaning.
Whether you're purchasing a small 3, 4 or 5kW solar Power system for your home or buying a large 10-30kW solar power system for the commercial solar system, but it's important to have the team that offers full service which helps you at every step of the way.
Make a direct connection to the sun with Sunny Sky Solar (Solar Panel System).

To know more about Solar Panel System Price, Installation and details, Feel Free to Contact our counselors at 1800 801 347.
Top Solar Panel Manufacturer in Brisbane
There are wide collections of solar panel manufacturer located worldwide that deals in solar equipment. Some of the companies deal only in solar equipment like Jinko Solar, Suntech, Canadian Solar, Trina Solar, etc.

While other company deals in electronics, household, electronic those have a solar division like LG and Panasonic. But the cost and efficiency of individual brand vary.
On the Below Page, you get the list of top solar panel manufacturers in Brisbane, QLD that we trust to be around from a long time.

Our team of professionals ensures the entire product we offer that are manufactured as per the international quality and safety standards.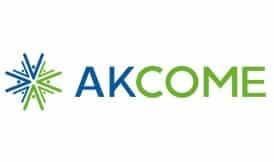 Akcome Solar Panel
Ackom Solar is a high-end technology-based company that lays strong foothold in the segments of investment and operation of solar energy.

The company leads as a one-stop solution for photovoltaic accessories.
Ackome solar works on the concepts of advanced solar panel manufacturer in Brisbane that specialize in accessories like battery pieces, sectional materials, welding strips, packaged equipment and more.

The company has also diversified its involvement into Power Station Rating, I&O of energy, power station testing, power selling, big data, and carbon trading.
Focusing on new energy-based ecology and creating the new green life, Ackom solar serves as an integrated supplier of leading photovoltaic products.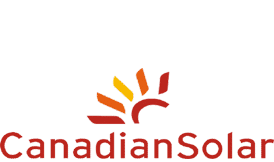 Canadian Solar Panel
Founded in 2001 in Canada, Canadian Solar (NASDAQ: CSIQ) operates as a global energy provider with successful business subsidiaries in 24 countries on 6 continents.

Besides serving as a leading manufacturer of solar PV modules and provider of solar energy solutions, Canadian Solar panel manufacturer has a geographically diversified pipeline of utility-scale power projects.
With the company's recent acquisition of Recurrent Energy, Canadian Solar's total project pipeline is now 13.5 GW, including an increase of the late-stage project pipeline to over 2 GW.

With state-of-the-art manufacturing facilities in Canada, China and Vietnam, Canadian Solar employs over 8,900 workers worldwide.

This translates into more than 15 GW of panel shipments, or over 70 million PV modules, in the past 15 years. Together with Recurrent Energy, Canadian Solar is ushering the way into a new era of clean, competitive, mainstream power

Hyundai Solar Panel
Hyundai is one of the biggest consumer brand names in the world. As a long-established international brand, Hyundai Solar panels have been installed within Australia for over 10 years.
By purchasing panels from a trusted and well-known consumer brand, you're making a safer investment for the long term.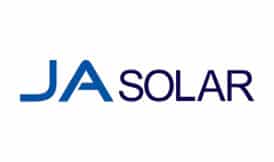 JAsolar Solar
JA solar panels are used extensively on residential rooftops around Australia. Their solar products are well established in Australia, supported by leading technological innovation.

They have a proven manufacturing process. JA's financial performance is strong and they boast an advanced global sales and service network. For several consecutive years, JA Solar Power System Manufacturer Company has been on the Fortune China 500 list and the World TOP 500 Energy Companies.
This strong international reputation means that customers can have confidence in the design, performance and warranty of their solar panels. While high-profile companies will often charge premium prices, JA Solar offer their panels at a highly competitive price in Australia.

This gives Australians an accessible option for a premium solar panel solution for their home.
JA Solar Panel Australia is based in Newcastle, NSW and they have warehouses in every major city. They are a leading manufacturer of high performance Tier 1 solar panels and the 4th largest Solar panel manufacturer in brisbane, they produce around 10% of all panels worldwide.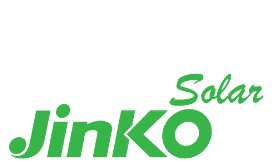 Jinko Solar
JinkoSolar (NYSE: JKS) is a global leader in the solar industry that deals in solar panel system, solar battery, solar inverters. The Company distributes its solar products and sells its solutions and services to a diversified international utility, commercial and residential customer base in China, the United States, Japan, Germany, the United Kingdom, Chile, South Africa, India, Mexico, Brazil, the United Arab Emirates, Italy, Spain, France, Belgium, and other countries and regions.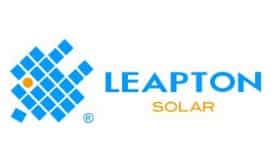 Leapton Solar
Leapton solar is a world-class integrated photovoltaic company that marks its perfection in products like solar cells, ground screws, mounting systems, junction box and a varied range of competitive offerings in impeccable designs.
Focusing on unmatched competency and quality output, Module 15 years of product warranty and Module 25 years quality output is adopted across the product lines by Leapton solar.
The company offers a wide range of monocrystal and polycrystal products to meet varied requirements of solar.
The set of production equipment that is used comprises international best and aids the production of high-quality automated products.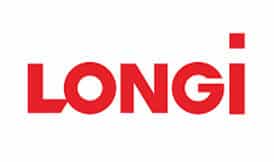 Longi Solar
Founded in 2000, LONGi Green Energy Technology Co.Ltd. is the largest mono crystal solar panel manufacturer in the world. It provides high quality products and services for photovoltaic and semiconductor industry. Since established in 2014, LONGi devotes itself to R&D and manufacturing of high efficiency mono solar cells and modules.

LONGi Solar mono module products are highly efficient and reliable, they are proven to have an average cell efficiency rate of 21%.

The most advanced module manufacturing technologies are applied to get lower LCOE (Levelized Cost of Energy), excellent performance at Light Induced Degradation (LID) and to ensure the power generation and investment revenue for customers.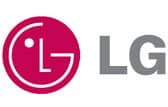 LG Mono X® 2
With more than 50 years of experience as a global pioneer in electronics technology, LG Electronics stands ready to harness the power of the sun for you.

Backed by 25 years of intense research and development far surpassing industry standards, LG Solar's photovoltaic modules are uniquely designed to offer the superior quality, field tested performance, durability and reliability customers the world over have come to expect from LG.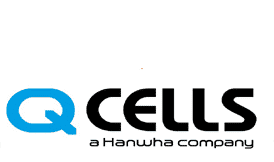 Hanwha Q CELLS
In February 2015 Hanwha Q CELLS Co., Ltd. (NASDAQ:HQCL) emerged as a new global solar power leader from combining two of the world´s most recognized photovoltaic manufacturers, Hanwha SolarOne and Hanwha Q CELLS.

The combined company is listed on NASDAQ under the trading symbol of HQCL.
It is headquartered in Seoul, South Korea, (Global Executive Headquarters) and Thalheim, Germany (Technology & Innovation Headquarters) and is the world's largest solar cell manufacturer as wells as one of the largest photovoltaic module manufacturers.

REC Solar Panel
REC Group is an international pioneering solar energy company dedicated to empowering consumers with clean, affordable solar power in order to facilitate global energy transitions. Committed to quality and innovation, REC offers photovoltaic modules with leading high quality, backed by an exceptional low warranty claims rate of less than 100ppm.

Founded in Norway in 1996, REC employs 2,000 people and has an annual solar panel capacity of 1.8 GW. With over 10 GW installed worldwide, REC is empowering more than 16 million people with clean solar energy. REC Group is a Bluestar Elkem company with headquarters in Norway, operational headquarters in Singapore, and regional bases in North America, Europe, and Asia-Pacific.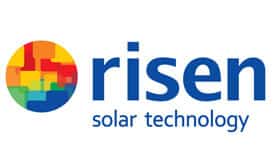 Risen Solar
Risen Energy is a global solar company founded in 1986, and with an established presence in the Australian market since 2008.

In 2010 Risen Energy was listed on the Shenzhen Stock Exchange Market. Stock code: 300118.

Risen has around 6500 employees, and they are the seventh largest PV module supplier in 2017 in the world. Risen Energy has completed more than 1 GW of grid-connected projects, and have a 2GW development pipeline.
Risen Energy has grown to become a major player in the solar industry.

Their modules have been awarded the Australian Solar Council Positive Quality™ Program Tick meaning they have successfully passed rigorous production examination, as well as independent in-depth testing of completed solar panels bound for the Australian market, demonstrating effective quality assurance systems throughout their processes.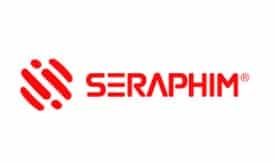 Seraphim Solar
Seraphim Solar is an accomplished solar product manufacturer that specializes in the development, production, manufacturing, and sales of solar photovoltaic products.

With significant achievements in their bag, Seraphim solar panel drives its operations on the belief that innovation is the key to continual success and impeccable advancement.
Being a technological leader in the PV industry, Seraphim Solar serves customers from across the world with its professional services.

With a vision of shifting the future into a better world, the company believes that quality coupled with innovation is the backbone of success.

Seraphim currently holds a global production capacity of 5 GW and around 8 GW of its products are been in use across the world.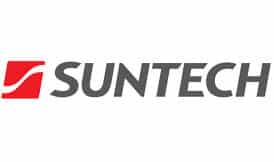 Suntech Solar
Suntech Solar, as a famous solar panel manufacturer in the world, is engaged in the R & D and the production of crystalline silicon solar cells and modules.

Founded in 2001, the Company has its sales areas spread all over more than 80 countries and regions in the world.

The Company is always devoted to promotion of the conversion efficiency of products, continuously enhances the R & D of new technologies, improves the manufacturing techniques, and wholeheartedly provides photovoltaic products with high quality, high reliability and high cost performance for customers by virtue of the state-of-the-art technical advantages and the excellent manufacturing level.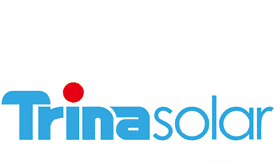 Trina Solar
Founded in 1997, and listed on the New York Stock Exchange in 2006, Trina Solar specializes in the manufacture of crystalline silicon photovoltaic modules and system integration.

Trina Solar is not only a pioneer of China's PV industry, but has become an influential shaper of the global solar industry and a leader in solar modules, solutions and services.
Photovoltaic projects rely on high quality products that stand the test of time for project inputs ranging from engineering design to project financing and more.

Relative to industry peers, Trina products have a strong track record of reliability and performance in the field.

As a vertically integrated company, Trina tightly controls quality at every step from silicon crystallization to module deployment in the field. Ultimately Trina quality is guaranteed by a 25-year industry leading warranty.
Buying solar Panels in Brisbane
For generating home power, many Brisbane Homes started using solar panels.
In most cases, solar panels for home:
are mounted on top of the roof
connect to the mains power grid supply through an inverter.
The inverter transforms solar power into electricity that you can use in your home. This becomes your first source of electricity—anything extra will come from the grid. The more solar panels for home that you have installed, the higher the financial incentive. Contact today for Solar Panels in Brisbane.
Solar Power Brisbane Key Eligibility
Small-scale Technology Certificates (STCs) are created for eligible systems. The number of certificates created is based on the amount of renewable electricity the system produces or the amount of electricity consumption it reduces, and the climate region where it's installed.
Renewable energy systems
Renewable energy systems are referred to as Small Generation Units (SGUs). There are three types of eligible systems:
solar power (photovoltaic or PV)
wind power (turbine)
hydro (water) power.
Solar Panel Systems in Brisbane
Several factors can affect how much power you generate. These include:
your system's capacity (generally 1.5–6kW)
the average sunlight hours
your panels' position on the roof (usually facing north and angled to collect the most sunlight)
the inverter's rating in kilowatts (make sure this is equal to or more than the solar panels' output).
Most consumers find that solar panels generate just over one-third of the electricity the household uses. This will change depending on your individual use.
SO WHAT IS THE COST OF SOLAR PANELS IN BRISBANE?
Solar panel price is only one factor, however, much like buying a new car; you tend to get what you pay for.

The cheapest solar power system may not necessarily be the best value for money and the most expensive solar gain may be overkill for what you want.
The key contributors to Sunny Sky Solar power systems prices are: